The Birdsong Birds
(Customized GIFT SERIES)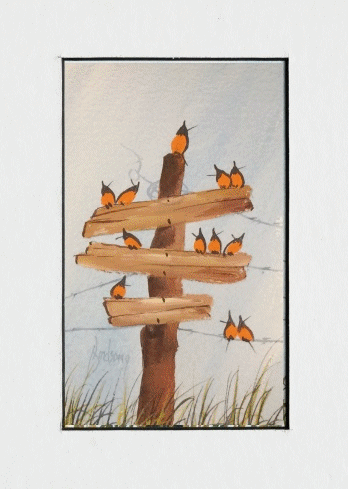 - Original Watercolor Paintings
- All Ready-to-Frame (5 X 7)
- $75 (standard designs)

---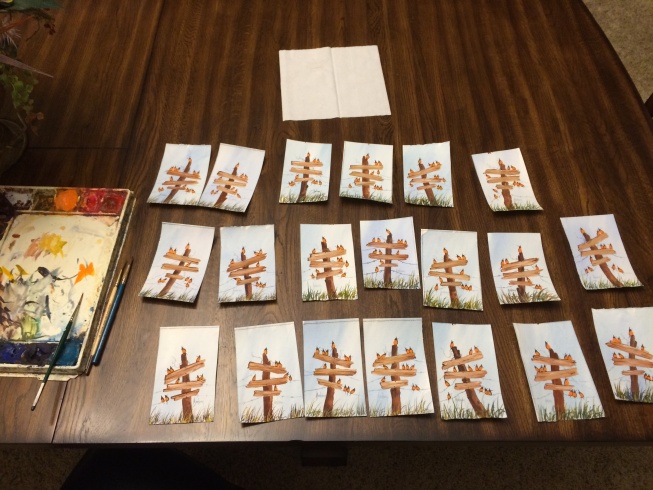 Jon has done "customized" Birdsong Birds paintings for family and friends over the years.... but now you can have your own customized Birdsong Birds painting. Give a gift of artwork that will be an instant family heirloom!

Some of the occasions for these Gift-Series paintings: Baby Births, Weddings, Anniversaries, Graduations, Personal Achievements, Sports, Sales Awards, Retirements, etc. The standard fee of $75 assumes the required information fits on a "standard" 5 X 7 Birds painting. If you want a larger or more complex design, Jon can probably do it for a very reasonable price. Just ask.

To start the process to get your customized Birsong Birds painting, contact the artist's daughter Ronda, at rmstockmyer@gmail.com.


---
Send Inquiries/Questions to Ronda at:
rmstockmyer@gmail.com